CVGRC is a member club of the Golden Retriever Club of America and is licensed by the American Kennel Club. Our Members are golden retriever owners, breeders, exhibitors, trainers, and judges. The majority of our members are located in north and central Ohio and suburban Cleveland and Akron areas. While most of our members are located in Ohio, we do have members all over Ohio, Tennessee, Pennsylvania, Michigan and Indiana. Together, we sponsor club activities that range from educational to competitive to down-right fun! CVGRC also publishes a newsletter, sponsors this website, has a Facebook page, and holds bi-monthly membership and board meetings.
Our major events include a Hunt test and regional Specialty (with Greater Pittsburgh Golden Retriever Club) in June, multiple Agility trials per year, and WC/WCX test in the September.  In addition, we hold regular CCAs (Certificate of Conformation Assessment), CGC (Canine Good Citizen) testing, offer Trick Dog Testing, Therapy Dog evaluation, attend Pet Expos, host multiple Health Clinics, hold special seminars, have holiday parties and picnics! We also just finished up hosting the Golden Retriever Club of America (GRCA) National Specialty September 1-14th, 2022.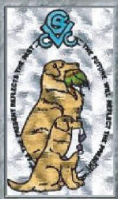 Mark Your Calendars for these Upcoming CVGRC Events
Next Meeting: Monday January 23rd via Zoom at 7 pm. This is a board meeting, but all are welcome and encouraged to attend. Everyone should receive an email with sign on information.

Membership renewal for 2023 due by January 31st 2023 Complete this form (or online version) and mail dues to Tara by deadline 2023CVGRCMembership-Renewal(1)
Heart and Eye Clinic Saturday March 25th Medina Kennel Club ALL BREED HEART AND EYE 3-25-23. Your help is always appreciated! If we have enough workers, we can probably work half a day.

Hunt Test June 10-11th Chardon, OH
Specialty (with GPGRC) June 22nd-23rd-24th-25th
Awards Picnic/Meeting July 24th (Brecksville, Ottawa Point)
WC/WCX September 3 Chardon, OH
CVGRC sponsored Agility Trial at Pinnacle, Westlake, OH

Dates: November 17-18-29
Are you an Amazon Prime member? Did you know that you can select the "Golden Retriever Foundation" to receive a percentage of your purchases?
https://smile.amazon.com/charity/smile/about
---