CVGRC is a member club of the Golden Retriever Club of America and is licensed by the American Kennel Club. Our Members are golden retriever owners, breeders, exhibitors, trainers, and judges. The majority of our members are located in north and central Ohio and suburban Cleveland and Akron areas. While most of our members are located in Ohio, we do have members all over Ohio, Tennessee, Pennsylvania, Michigan and Indiana. Together, we sponsor club activities that range from educational to competitive to down-right fun! CVGRC also publishes a newsletter, sponsors this website, has a Facebook page, and holds bi-monthly membership and board meetings.
Our major events include a Hunt test and regional Specialty (with Greater Pittsburgh Golden Retriever Club) in June, multiple Agility trials per year, and WC/WCX test in the September.  In addition, we hold regular CCAs (Certificate of Conformation Assessment), CGC (Canine Good Citizen) testing, offer Trick Dog Testing, Therapy Dog evaluation, attend Pet Expos, host multiple Health Clinics, hold special seminars, have holiday parties and picnics! Also, we are gearing up to sponsor the Golden Retriever Club of America (GRCA) National Specialty in the fall of 2022.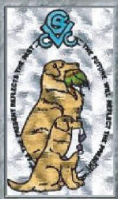 Mark Your Calendars for these Upcoming CVGRC Events
General Club Meeting:

CVGRC sponsored Agility Trial August 14-15th at CAPS Fieldhouse, 6060 West Canal Rd, Valley View. Andrene is looking for workers any day, half day, whole day, a couple hours?
WC/WCX: Buckeye Retriever Club Training Site, 9132 Kile Rd, Hambden, OH Sept  5, 2021 CVGRC2021WCPremium
Heart/Echo/Eye Clinic:   Saturday September 25th Medina Kennel Club. Eyes will only be done between 8 am and 2 pm. Form will be updated and available soon.
National Committee Members Meeting: with Don at Monroe County Fairgrounds, Monroe MI Saturday October 2, 2021
GRCA National Specialty: World Equestrian Center, Ocala, FL Oct 20th-30th. For anyone planning to attend, please contact Kathy Sutliff @ Katsdogs2@aol.com or 330-461-2152. We need to put together a schedule of workers for our merchandise booth
Agility Trial: (Sponsored by CVGRC) November 19,20,21 at Pinnacle Sports in Westlake. Mark it on your calendar if you would be able to help.
If you are part of our GRCA 2022 National Committee please make sure that you are following Don's emails at baikalteal13@netzero.net
---
---
---