CVGRC is a member club of the Golden Retriever Club of America and is licensed by the American Kennel Club. Our Members are golden retriever owners, breeders, exhibitors, trainers, and judges. The majority of our members are located in north and central Ohio and suburban Cleveland and Akron areas. While most of our members are located in Ohio, we do have members all over Ohio, Tennessee, Pennsylvania, Michigan and Indiana. Together, we sponsor club activities that range from educational to competitive to down-right fun! CVGRC also publishes a newsletter, sponsors this website, has a Facebook page, and holds bi-monthly membership and board meetings.
Our major events include a Hunt test and regional Specialty (with Greater Pittsburgh Golden Retriever Club) in June, multiple Agility trials per year, and WC/WCX test in the September.  In addition, we hold regular CCAs (Certificate of Conformation Assessment), CGC (Canine Good Citizen) testing, offer Trick Dog Testing, Therapy Dog evaluation, attend Pet Expos, host multiple Health Clinics, hold special seminars, have holiday parties and picnics! Also, we are gearing up to sponsor the Golden Retriever Club of America (GRCA) National Specialty in the fall of 2022.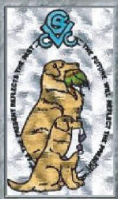 Mark Your Calendars for these Upcoming CVGRC Events
Next Meeting: Saturday May 21 11 am – 2 pm
Field trip to National Specialty site in Monroe, MI Monroe County Fairgrounds, 3775 S Custer Rd, Monroe MI 48166. No fee for parking. Meet up with Don and group outside the Expo Center. (There also will be the "monthly" meeting for the National on Wednesday June 1 (zoom) and in person Saturday June 4th. Try to attend one of these for status updates)

Annual Award Picnic Monday July 25th at Ottawa Point Picnic area in the Metroparks Brecksville Reservation (same as last year). 2021 Awards information and application has been updated. You can find the information on drop down menu under "About" and application is also under "Forms"    CVGRC2021Awardsapplication-1 (2)
Hunt Test (sponsored by CVGRC) June 11 &12 at Buckeye Retriever Club, 9131 Kile Rd, Chardon, OH. The premium is on WWW.ENTRYEXPRESS.NET where all the entries are done. If you can help, contact Tara at xroadsglds@aol.com
June Specialty "Spotlight on Gold" (with Greater Pittsburgh Golden Retriever Club)  4 Days – 7 Specialties (with all breed Rally)  We need some volunteers on Wednesay June 22nd (day before show opens) and Sunday June 26th afternoon (after show closes) Dates are  June 23-24-25-26th    specialty
Heart (Auscultation and Echo) Health Clinic  The next scheduled CVGRC sponsored Heart (only) Clinic is scheduled for Saturday July 16th at the Madison show. We will need some volunteers if you're available to help. ALL BREED HEART CLINIC.7-16 2 (There IS an eye clinic at the show, but it is show sponsored)

The site decorating committee for the golden national is looking for a few good people who would like to be on the committee.  Artistic ability is definitely not necessary.  Karen should have a detailed list of things she will need help with soon.

We will be in need of volunteers to steward Obedience and/or Rally at our National. Contact Joan Durback if you can help for a shift or 2.
Looking for some ring help on the first day of agility (Saturday September 3) at the National. For anyone who might otherwise be there, please let Tara know if you could help. This is also the 2nd day of Hunt Test.
If you are part of our GRCA 2022 National Committee please make sure that you are following Don's emails at baikalteal13@netzero.net
---
---