CVGRC is a member club of the Golden Retriever Club of America and is licensed by the American Kennel Club. Our Members are golden retriever owners, breeders, exhibitors, trainers, and judges. The majority of our members are located in north and central Ohio and suburban Cleveland and Akron areas. While most of our members are located in Ohio, we do have members all over Ohio, Tennessee, Pennsylvania, Michigan and Indiana. Together, we sponsor club activities that range from educational to competitive to down-right fun! CVGRC also publishes a newsletter, sponsors this website, has a Facebook page, and holds bi-monthly membership and board meetings.
Our major events include a Hunt test and regional Specialty (with Greater Pittsburgh Golden Retriever Club) in June, multiple Agility trials per year, and WC/WCX test in the September.  In addition, we hold regular CCAs (Certificate of Conformation Assessment), CGC (Canine Good Citizen) testing, offer Trick Dog Testing, Therapy Dog evaluation, attend Pet Expos, host multiple Health Clinics, hold special seminars, have holiday parties and picnics! Also, we are gearing up to sponsor the Golden Retriever Club of America (GRCA) National Specialty in the fall of 2022.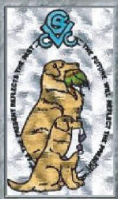 Mark Your Calendars for these Upcoming CVGRC Events
General Meeting: Monday January 24th at 7 pm via Zoom  Richard Hardy will be speaking on the subject of estate planning for pets. His talk is entitled "Pet Trusts and Other Care Planning Considerations-How to arrange for the proper care of your pet in your absence." He will discuss both legal and practical approaches to this issue so that you have peace of mind that your beloved Golden(s) and other pets will receive the care you want for them if you are no longer able to provide it yourself. Zoom link will be emailed prior to meeting.


Agility Trial sponsored by CVGRC January 14,15,16th at Countryside Agility in Erie, PA. We need some club members to volunteer for the committee. It is also helpful if they can help in the ring setting bars or at the score table. Please contact Tara if you plan on entering and could help, or if you're able to make the trip
Heart and Eye Health Clinic   Saturday March 19th 8 am to 5 pm (eyes until 330 pm) at Medina Kennel Club. We will also need some volunteers to help with this event. Contact Vicki  ALL BREED CLINIC 3-19-22 (4)
The site decorating committee for the golden national is looking for a few good people who would like to be on the committee.  Artistic ability is definitely not necessary.  Come  join us to discuss the projects.  We will meet at Karen Bodner's house in Valley City.  Times and dates of Get together's will be determined by all. Looking forward to fun times. Call Karen at 440-823-7697
We will be in need of volunteers to steward Obedience and/or Rally at our National. Contact Joan Durback if you can help for a shift or 2.
If you have not already done so, please send in your renewal by the end of the month. Form is in the newsletter and on the website under  "About" –>Club Documents –>"forms"
If you are part of our GRCA 2022 National Committee please make sure that you are following Don's emails at baikalteal13@netzero.net
---
Christmas 2021
---
---